Go Feng Shui Green
0
Carol M. Olmstead, FSIA
Feng Shui Master Practitioner
www.FengShuiForRealLife.com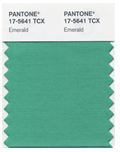 Pantone's Color of the Year for 2013 is Emerald, the Feng Shui Wood Element color that represents rejuvenation and renewal. After a year of the Fire Element color Tangerine Tango, this year we get to see a color that represents much needed growth, expansion, and creativity. Once known mostly by graphic designers and manufacturing pros, the Pantone color matching system has infiltrated pop culture with its Color of the Year, chosen by representatives from around the world at a hush-hush meeting and after much debate. Emerald was selected as a "lively, radiant, lush green color."
Woodis the Feng Shui Element that represents vitality in your life. Actual Wood Element objects are composed of natural wood, like wood furniture and hardwood floors, as well as plants and flowers. The colors of the Wood Element are green and teal, like tree leaves. The shape of the Wood Element is rectangular, somewhat like a tall, straight tree trunk.
In addition to wearing the color of the Wood Element, you can surround yourself with objects in the wood shape (rectangular) and composition (wooden objects and plants) to help grow your wealth. Here are a few simple ways to "go Feng Shui green" throughout the year and improve your overall well-being:
If you feel blocked, place a bushy green plant on your desk to get your creative juices flowing.
If you want to encourage family harmony, add green accents like pillows and throws to your family room.
If you want to find a new job, place a beautiful wooden box on your desk and place a positive affirmation inside.
If you need to feel energized on a cloudy day, wear a green scarf or clothes made from cotton or floral patterns.
If your family is prone to arguments at dinner, set the table with green napkins to promote harmony.
If you are surrounded by a lot of electronics, place a bushy plant with rounded leaves within 3 feet of your equipment to balance any negative energy, especially in a home theater or home office.
If you want to find a new job this year, decorate your workspace with green objects, or with artwork that shows growing plants and flowers.
If you are an author struggling with writer's block, surround yourself with green objects for inspiration and growth.
Add green accessories to your bathroom to symbolically dry up some of the excess water in this room and bring balance.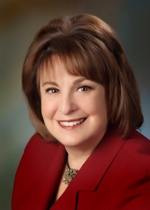 Carol M. Olmstead, FSIA, is a Feng Shui Master Practitioner, author, and speaker who has taught thousands of clients, students, and readers the simple secrets of using Feng Shui to improve their lives. For more than 15 years, Carol has practiced a contemporary version of Feng Shui that honors the essence of its Chinese heritage, but focuses on the practical applications for our culture today. She works with clients nationally and internationally, both on-site and by remote consultation. Carol is author of two books, the 365 Feng Shui Secrets e-book, and the award-winning Feng Shui Quick Guide For Home and Office – Secrets For Attracting Wealth, Harmony, and Love, available at Amazon.com and the Feng Shui Emporium. Connect with Carol at:

Free Feng Shui E-zine: http://bit.ly/FreeEzine

Website: www.FengShuiForRealLife.com

Facebook: www.Facebook.com/FengShuiForRealLife

Blog: www.FengShuiForRealLifeBlog.com

YouTube: http://bit.ly/FengShuiVideos

Twitter: @FengShuiMaven

Join the Feng Shui 360 Community: http://bit.ly/FengShui360

January 20, 2013 | Jim